Click for more info
Machinery Contracting

Farm Management

Farm Consultancy

Supplier Login

Contact Us
Hillfairs, Hill Farm
Heveningham, Halesworth
Suffolk, IP19 0ED
Tel: 01986 798250
Fax: 01986 798754
Email: info@hillfairsfarming.com


Hillfairs is a family farming business with 40 years experience in commercial agriculture.
Farming some 1400 hectares in East Anglia and involved in the administration and long term strategic planning of another 800 hectares.
For some, today's agricultural industry is in serious decline and financially precarious; for others like Hillfairs it is the beginning of a new era with lower prices calling for greater efficiency by the use of modern equipment, technology and management to retain margins in the current climate.
Those who wish to invest in a farm, or retain their farm along with the benefits can do so by passing over the land management to Hillfairs.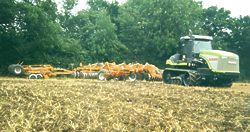 Hillfairs Farming can offer to help with today's crisis. Whether you own a farm, are thinking about buying a holding or simply need help with consultancy, contact us on our e-mail form for a rapid response.